Range Rover: Emergency key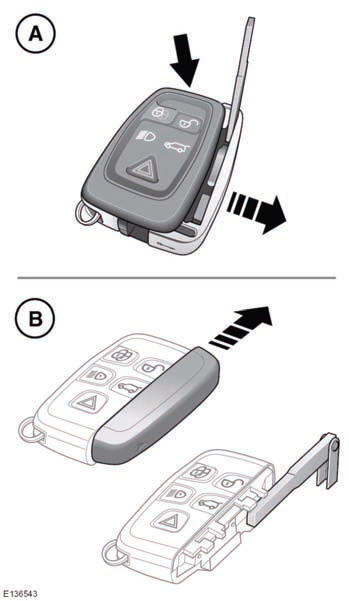 Note: There are two designs of Smart Key, refer to the information which is relevant to the design of Smart Key supplied with the vehicle.
A. Press emergency key release button and pull out side cover to release the key.
B. Slide and remove cover to expose the emergency key.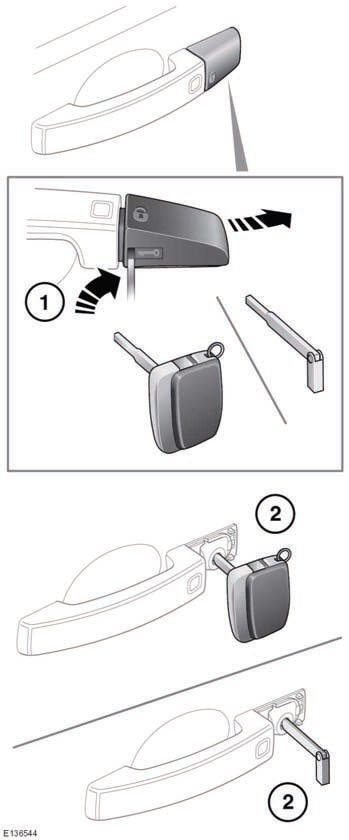 1. Insert the key blade into the slot at the base of the door lock cover and gently lever the key blade upwards.
Carefully twist the key blade, to lever the cover off the retaining clips.
2. Insert the key blade into the exposed lock to operate.
If the vehicle is unlocked using the emergency key blade with the security system armed, the alarm will sound when the door is unlocked. The alarm will continue to sound until the remote key fob is positioned correctly. See 74, IF THE ENGINE FAILS TO START.