Mercedes-Benz GL-Class: Cleaning the sensors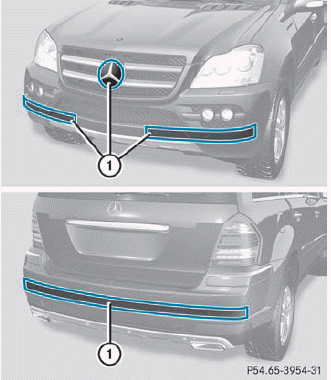 ► Clean sensors 1 of the driving systems with water, car shampoo and a soft cloth.

When cleaning the sensors with a power washer, maintain a distance between the vehicle and the nozzle of the power washer of at least 11.8 in (30 cm). Information about the correct distance is available from the equipment manufacturer.