Cadillac Escalade: License Plate Lamp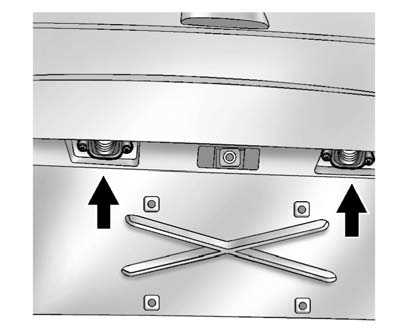 1. Remove the two screws holding each of the license plate lamps to the molding that is part of the liftgate.
2. Twist and pull the license plate lamp assembly forward through the molding opening.
3. Remove the bulb socket from the lamp assembly by turning it counterclockwise.
4. Pull the bulb straight out of the socket and install the new bulb.
5. Reverse Steps 1 through 3 to reinstall the license plate lamp.