Range Rover: Keyless locking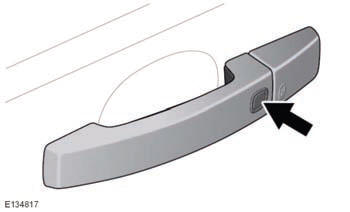 The vehicle will not lock automatically.
To lock the vehicle press the keyless locking button (arrowed) on the door handle once. The hazard warning lamps will flash once to confirm. In some markets an audible warning will sound.
Note: Keyless locking will only activate if the Smart Key is detected outside the vehicle. If no Smart Key is present when the button is pressed, two warning tones will sound.