Cadillac Escalade: Instrument Panel Illumination Control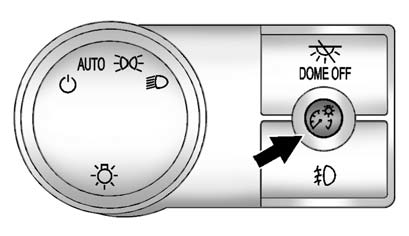 (Instrument Panel Brightness): This feature controls the brightness of the instrument panel lights and is located next to the exterior lamps control.
Push the knob to extend out and then it can be turned.
Turn the knob clockwise or counterclockwise to brighten or dim the instrument panel lights. Turning the knob to the farthest clockwise position turns on the dome lamps.