Cadillac Escalade: Hood
To open the hood: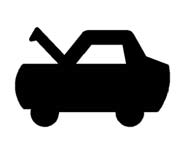 1. Pull the handle with this symbol on it. It is located inside the vehicle to the lower left of the steering wheel.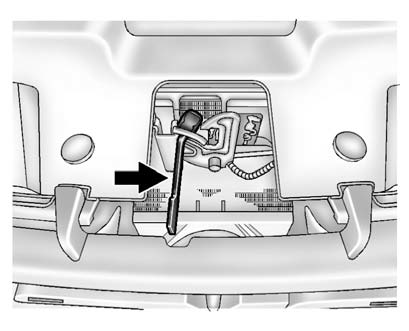 2. Then go to the front of the vehicle and locate the secondary hood release, near the center of the grille.
3. Push the secondary hood release to the right.
4. Lift the hood.
Before closing the hood, be sure all the filler caps are on properly. Then bring the hood from full open to within 152mm (6 in) from the closed position, pause, then push the front center of the hood with a swift, firm motion to fully close the hood.