Cadillac Escalade: SBZA Detection Zones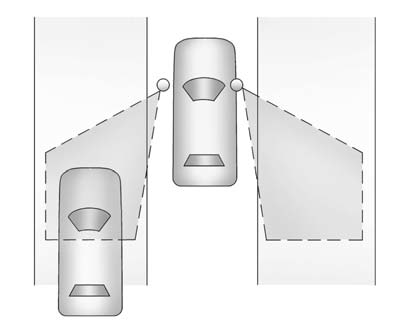 The SBZA sensor covers a zone of approximately one lane over from both sides of the vehicle, 3.5m (11 ft). This zone starts at each side mirror and goes back approximately 5.0m(16 ft). The height of the zone is approximately between 0.5m(1.5 ft) and 2.0m(6 ft) off the ground.
Use caution while changing lanes when towing a trailer, as the SBZA detection zones do not change when a trailer is towed.