find...? - Breakdown assistance - Mercedes-Benz GL-Class Owner's Manual" border="0" width="100" align=right style="margin: 0px 3px 0 3px">Mercedes-Benz GL-Class: First-aid kit
► Open the tailgate.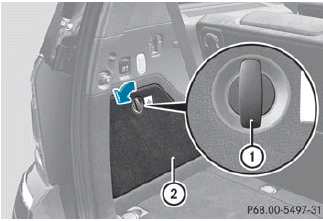 ► To open the side trim panel: turn rotary knob 1 90° in the direction of the arrow and open side trim panel 2.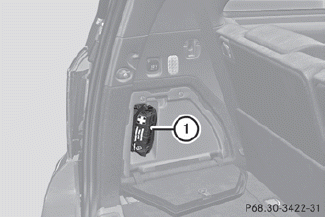 ► To remove the first-aid kit: remove firstaid kit 1.

Check the expiration date on the first-aid kit at least once a year. Replace the contents if necessary, and replace missing contents.