Cadillac Escalade: Dolly Towing (Rear Wheels Off the Ground)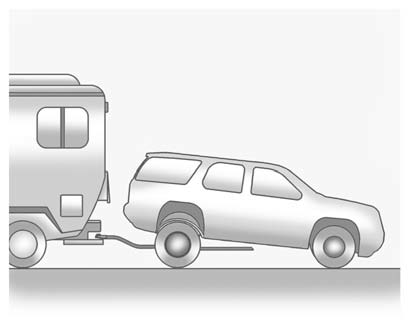 Use the following procedure to dinghy tow a two-wheel-drive vehicle from the rear:
1. Attach the dolly to the tow vehicle following the dolly manufacturer's instructions.
2. Drive the rear wheels onto the dolly.
3. Firmly set the parking brake. See Parking Brake .
4. Put the transmission in P (Park).
5. Secure the vehicle to the dolly following the manufacturer's instructions.
6. Use an adequate clamping device designed for towing to ensure that the front wheels are locked into the straight position.
7. Turn the ignition to LOCK/OFF.