Mercedes-Benz GL-Class: Checking the oil level using the oildipstick
When checking the oil level:
• park the vehicle on a level surface.
• the engine should be switched off for approximately five minutes if the engine is at normal operating temperature.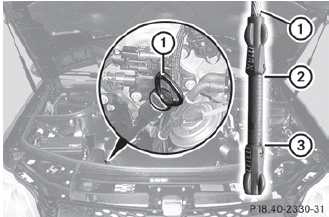 Example: vehicles with a gasoline engine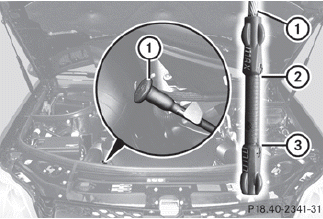 Example: vehicles with a diesel engine
► Pull oil dipstick 1 out of the dipstick guide tube.
► Wipe off oil dipstick 1.
► Slowly slide oil dipstick 1 into the guide tube to the stop, and take it out again.
The oil level is correct if the level is between MIN mark 3 and MAX mark 2.
► Add oil if necessary.