Mercedes-Benz GL-Class: Cargo tie-down rings
Observe the following notes on securing loads:
• secure the load using the cargo tie down rings.
• do not use elastic straps or nets to secure a load, as these are only intended as an anti-slip protection for light loads.
• do not route tie downs across sharp edges or corners.
• pad sharp edges for protection.
Footwell of the second row of seats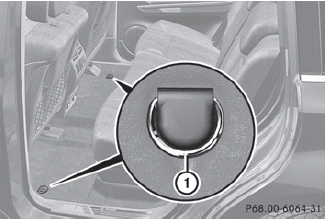 There is one cargo tie-down ring 1 in the footwell behind the driver's seat and one in the footwell behind the front-passenger seat.
Cargo compartment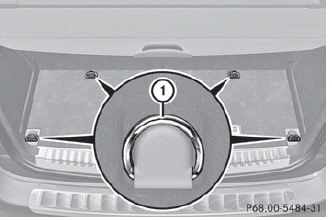 There are four cargo tie down rings 1 in the cargo compartment.