Cadillac Escalade: Removing the Third Row Seat
To remove the seat:
1. Open the liftgate to access the controls for the seat.
2. Fold the seatbacks forward using lever "1" and the instructions listed previously under "Folding the Seatback." The seat cannot be unlatched from the floor unless the seatback is folded.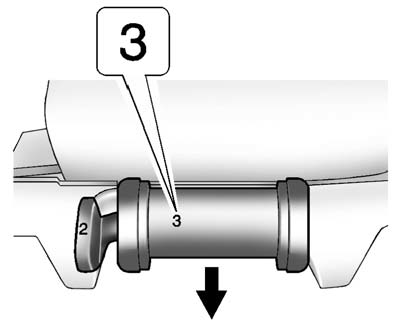 3. Unlatch the seat from the floor by pulling the handle at the rear of the seat "3 Removal Only" toward the rear of the vehicle.
4. Roll the seat out of the vehicle. There is a track in the floor to guide the seat wheels out of the vehicle.