Range Rover: Rear lamp removal
To change any of the rear bulbs, it is necessary to completely remove the lamp unit from the vehicle.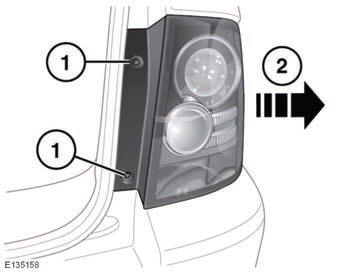 1. With the tailgate open, remove the two screws from the inner edge of the unit.
2. Pull the unit carefully away from the vehicle.
3. Disconnect the electrical connector and remove the unit from the vehicle. Place face down on a flat surface covered in soft material to prevent damage.