Cadillac Escalade: Heated and Ventilated Seats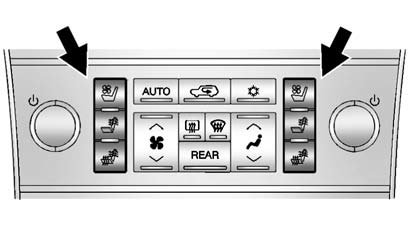 The buttons are on the climate control panel.

: Press to cool the entire seat.


: Press to heat the seatback only.


: Press to heat the seat and seatback.
Press the desired button once for the highest setting. With each press of the button, the seat will change to the next lower setting, and then to the off setting. Indicator bars next to the symbol on the climate control display show the selected setting: three for high, two for medium, and one for low.
See Heated and Ventilated Front Seats .