Cadillac Escalade: Folding the Seatback
To fold the seatback:
1. Open the liftgate to access the controls for the seat.
2. Remove all items on the seat cushion.
Notice: Folding a rear seat with the safety belts still fastened may cause damage to the seat or the safety belts. Always unbuckle the safety belts and return them to their normal stowed position before folding a rear seat.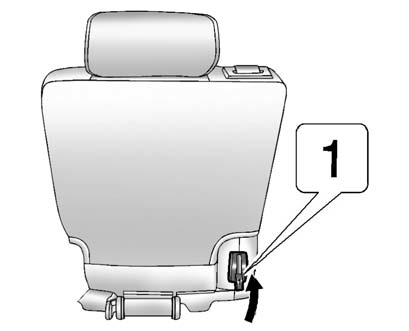 3. Lift the release lever "1". on the bottom rear of the seatback on the outboard side of the seat, and the seatback folds forward.