Buick Enclave: Cruise Control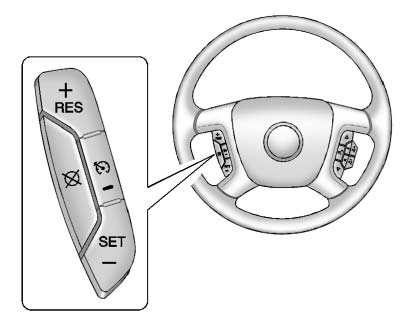 Press to turn cruise control on and off. The indicator comes on when cruise control is on.
RES: Press briefly to make the vehicle resume to a previously set speed, or press and hold to accelerate.
SET– : Press to set the speed and activate cruise control or to make the vehicle decelerate.

: Press to disengage cruise control without erasing the set speed from memory.
See Cruise Control .