Range Rover: Child seat positioning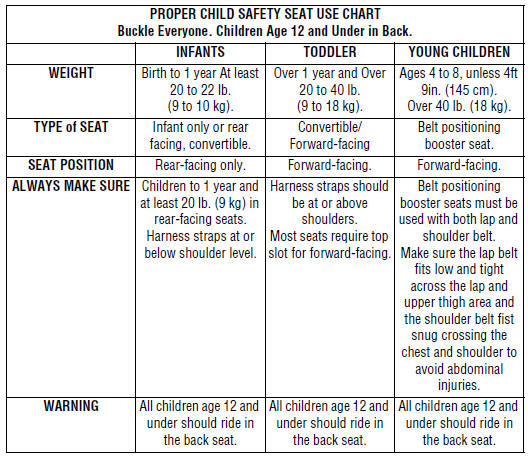 When installing a child seat in the rear, the front seat must be moved forward and upwards to install any rear-facing child seat.
Care must be taken not to load any part of the child seat when repositioning the front seat. The space available for front seat occupants will be reduced by the fitment of any rearward-facing child seat.

WARNING
Crash statistics show that children are safest when properly restrained in an child restraint system appropriate for their age and weight and secured in a rear seating position.